Home » Products »
DISPATCHER CONSOLE
FUNCTIONALITY

TRX dispatcher console allows you to serve your fixed IP lines and some radio model (both analogue and digital) by a single, computer-based device.

Our solution allows for integration of the following communication means:
VoIP based fixed phones under protocol
two-way radios

Motorola serii GM series
Motorola DM series
Motorola MTM5200/MTM5400 (TETRA)
Ericsson Edacs Orion
Harris M7100
Hytera MD785
Kenwood NX700/NX800 (NEXEDGE)
SYSTEM SCHEME
All system components uses LAN / WAN environment to the mutual communication.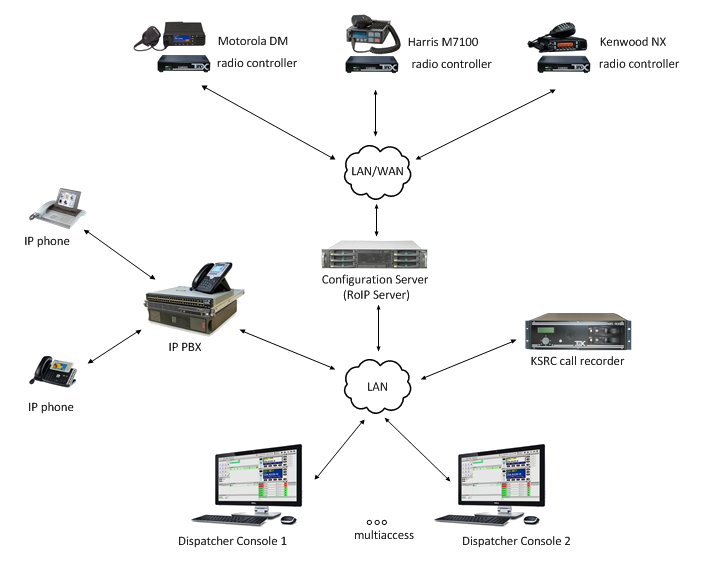 Handling of radiotelephones is being carried out through the communication of TRX dispatcher console with radio controller using RoIP Server application as proxy.
RoIP Server service can be installed directly on radio controller, on external radio communication server or on dispatcher console itself.
Telephone and radiotelephone correspondence can also be recorded with external of KSRC series call recorders. These recordings can be played on the dispatcher console using Web Browser component.

System configuration is available via a web interface. You can use any computer with installed any web browser.

SYSTEM DESCRIPTION
The work with TRX dispatcher console requires log on user to the system by using login and password. Each user can have own account with associated individual configuration of components displayed on the application window.
For each component you can change height and/or width size and place in any position on the screen.

Basic features of TRX dispatcher console:
Holding voice calls over SIP lines or two-way radios.
Preview of call queuing.
Preview of missed calls.
Access to the records from the local stored call history.
Speed dial buttons with defined phone number and outgoing line.
Radio shortcuts buttons with defined radio action.
Possibility of radiotelephone remote control (dispatcher can have granted access to all or specified radio buttons).
Intercom feature (peer-to-peer connection between dispatcher consoles).
Picking up, holding, transferring and finishing phone calls using any of pair of devices connected to the dispatcher console.
Possibility of monitoring radio conversations during holding any phone, radio or intercom call.
Ability to share a single radio channel in transmitting-receiving mode by a lot of dispatcher consoles.
Possibility of crossband connections (connection between dispatcher console and at least two radios).
Possibility of control operating system sound volume.
SCREENSHOTS
Large graphic display with touch screen provides a more comfortable handling your work. The application window is fully customizable. All components e.g. telephone keypad or radio control widget a grouped in tabs.

Usually the first tab contains telephone keypad and radios widgets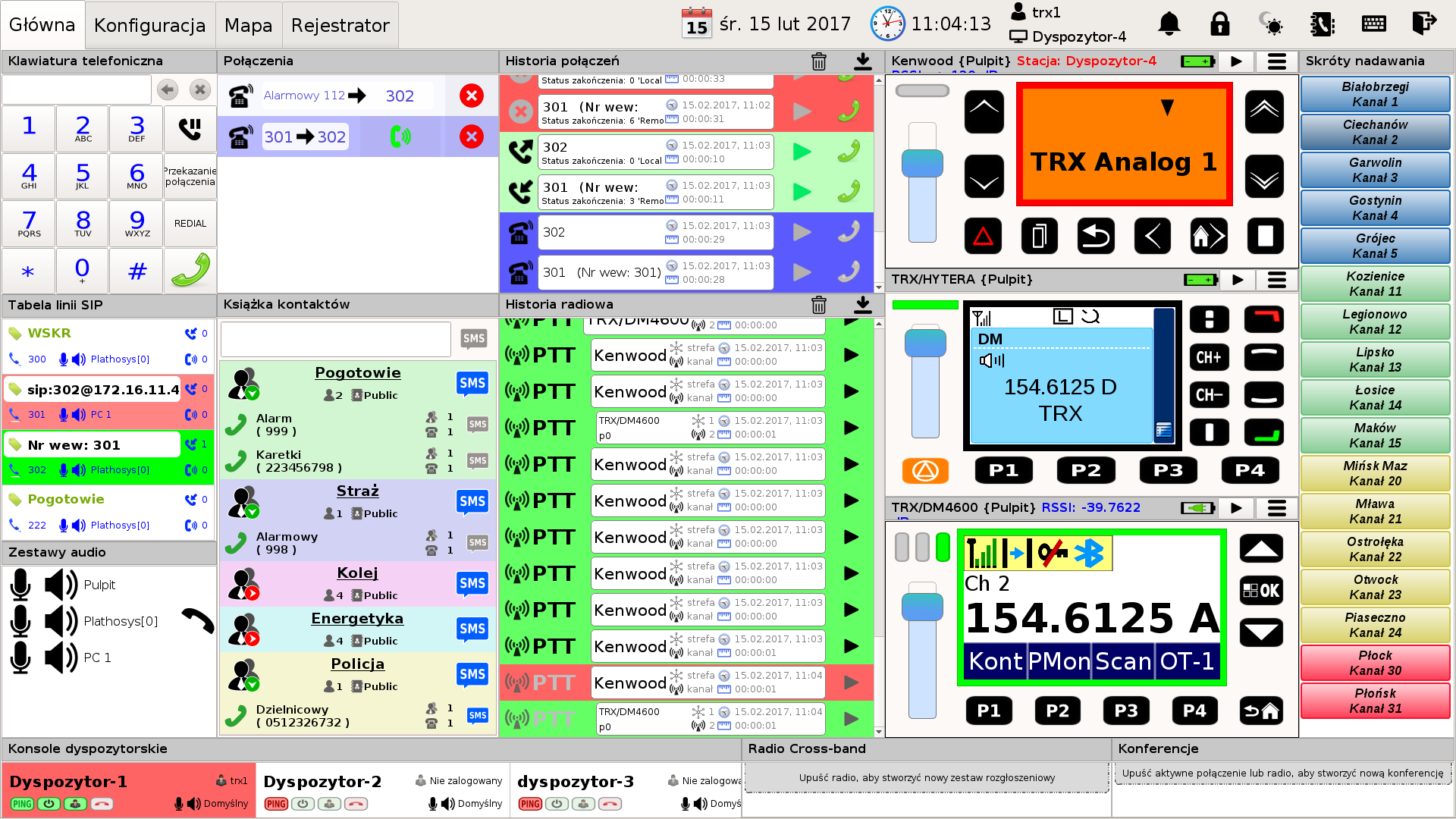 In next tab you can place components to configure acoustic sets being used for carrying voice communications between the dispatcher and dispatcher console

Built-in web browser allows access to the configuration server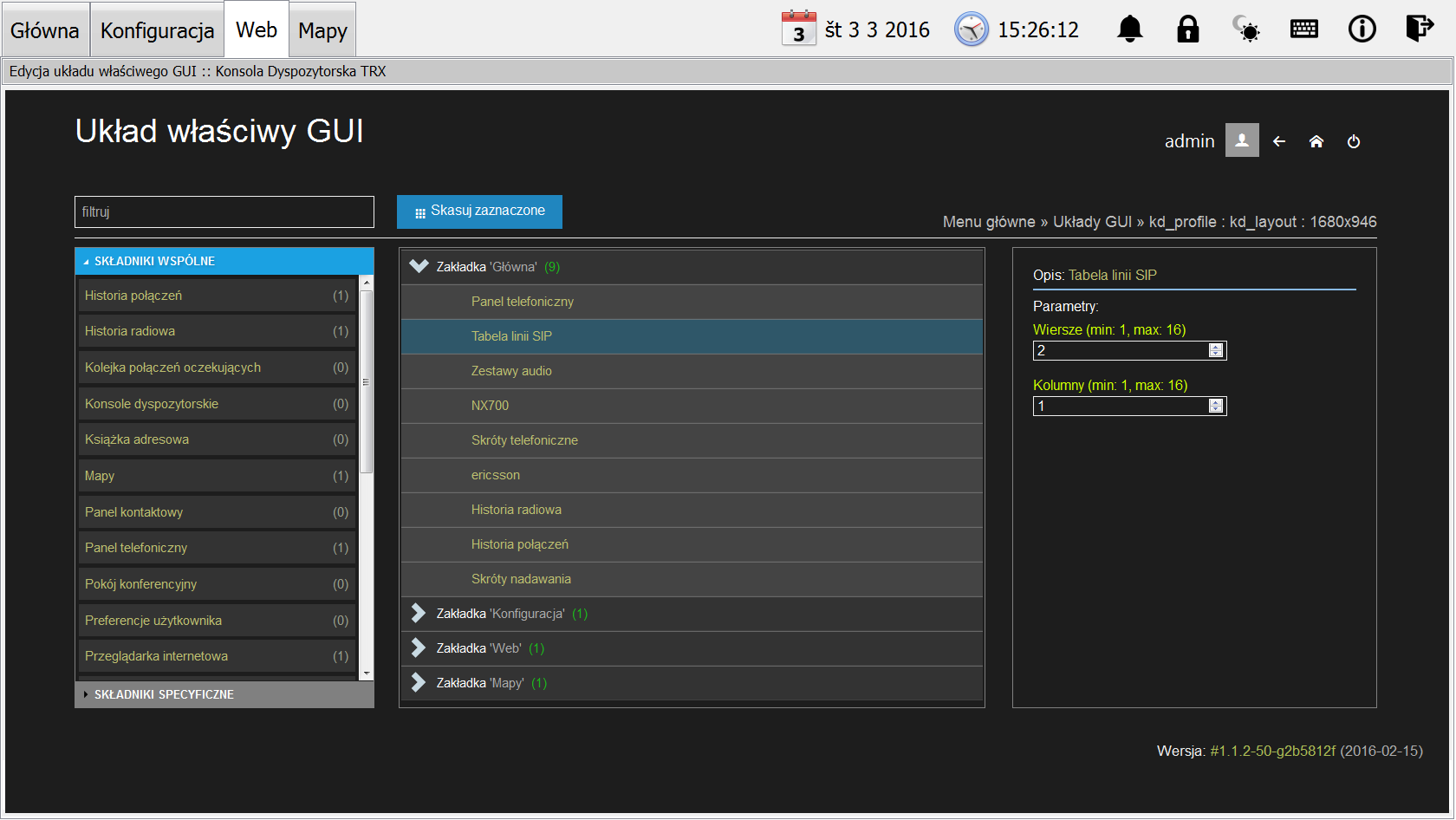 or playback records stored on external KSRC series call recorder.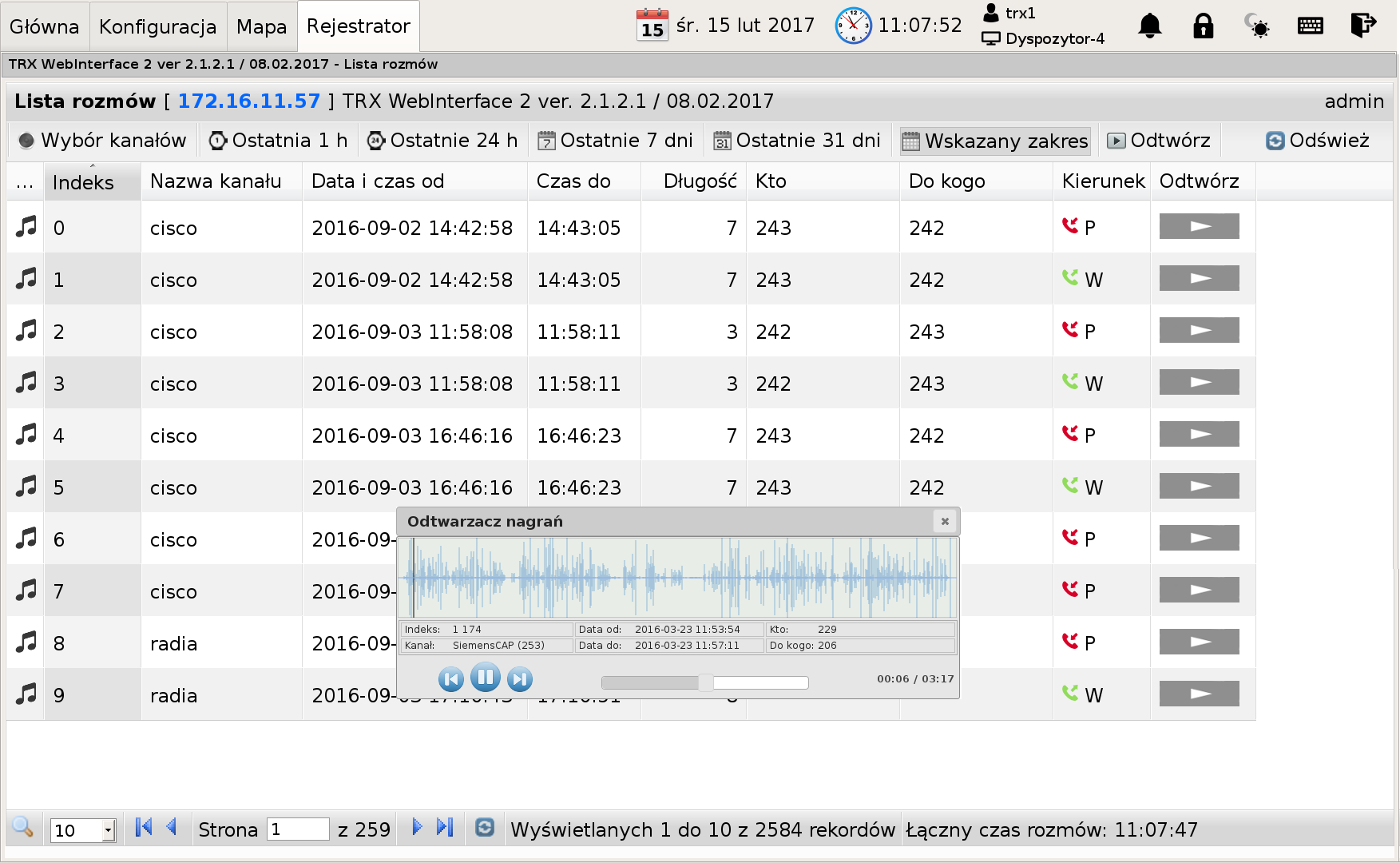 The map module enables radio visualization. You can see the current position of yours portable or mobile radios on the map from OpenStreetMap resources. The location of radiotelephones is being established based on build-in GPS receiver.