Home » CTI integrations »
CTI INTEGRATION
Unify OpenScape Business
In Unify OpenScape Business integration every recorded line (analogue, system, ISDN BRA / PRA) is connected to TRX call recorder interface board using dedicated wiring tabs.
The main difference in comparing to traditional recording is, that any call related information is obtained not directly from the recorded lines, but it is collected from the PBX via the CSTA standard. TRX recorder, based on both information received from CSTA and current configuration of the recorder determines if a particular call shall be recorded or not.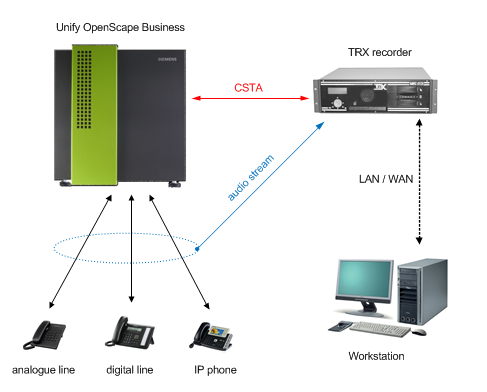 In case of passive mode of integration, recorder channel count must be equal to the number of phone lines that are to be recorded.